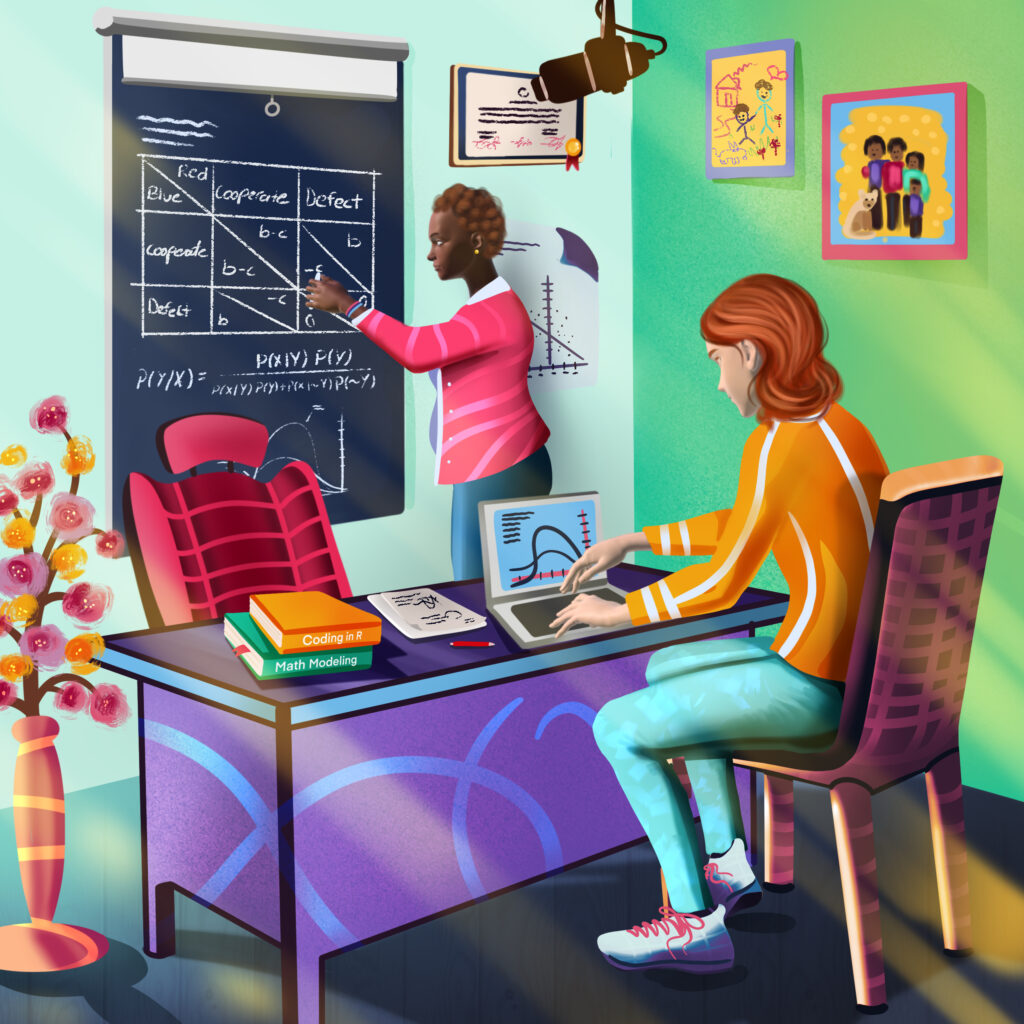 Images were provided by the Anthro Illustrated project (https://anthroillustrated.com), founded by 2021 Methods Fellow Liam Gleason.
Methods4All has three objectives: to 1) bring methods training to Ph.D. students; 2) make social science research methods accessible to a broad audience; 3) build a scholarly community to support methods research and learning in cultural anthropology.
In order to achieve these goals, we have three initiatives.
NSF-funded Cultural Anthropology Methods Program (CAMP) to support the training of Ph.D. students.
A Community of Practice that everyone can join, offering opportunities to connect, collaborate, & advance methods
Online learning tools, including videos, suggested readings & sample syllabi
Welcome. We look forward to having you become part of our methods community!
– Dr. Amber Wutich & Dr. H. Russell Bernard, NSF CAMP Directors